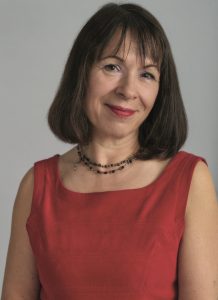 Welcome to my website!
I'm the author of four novels so far, and have alsio written a number of non-fiction (health-related books). My most recent novel, The Flight of Cornelia Blackwood, was published in 2019 to glowing reviews. My fifth novel, All You Ever Wanted will be published in December 2022. T
This website is packed with info about me and my books, including links to reviews. I started writing a regular blog called The Writing Life, but it has become an occasional blog rather than a regular one because I found I was using it as a displacement activity, writing about writing rather than getting on with the writing! Still, there are some interesting posts there, so do have a scroll through.
You can also check out my news and forthcoming events (nothing much on the cards until later this year, when All You Ever Wanted will be published). And if you're a budding writer yourself, there's a selection of articles that may be of interest, and I'll be adding to this from time to time. You can also find details of my critique service and mentoring packages, with prices. I've not run any regular workshops since pre-pandemic, but there may well be occasional workshops or masterclasses coming  in 2022, so do keep checking back!
I hope you'll stay for a bit and have a good look around. Here's some info about The Flight of Cornelia Blackwood, including a little about what inspired it.
the  flight of Cornelia Blackwood
What has happened to Cornelia Blackwood?
She has a loving marriage.
But she has no friends.
Everyone knows her name.
But no one speaks to her now.
Why? 
The inspiration behind the flight of Cornelia Blackwood
This is the book I have wanted to write ever since I became a mother. It was inspired by my own experience and explores some difficult themes, including the temporary 'madness' that is postpartum psychosis.  I knew I wanted the novel to be dark, and the subject matter lent itself to a touch of the Gothic (which is where the crows come in!) My aim was to combine a gripping and atmospheric story with a serious  look at the trials and tribulations of early motherhood, which, in my own case, involved not only crippling exhaustion, but paranoid anxiety, nightmares, fleeting hallucinations, and delusional thinking.
Cornelia Blackwood started as a short story called When the Bough Breaks. At the time, I was working as a magazine journalist, trying desperately to get them to run something on postnatal depression or the effects of sleep deprivation or new mums. They didn't want to know; they  only wanted 'positive' features. So I thought I'd explore the subject in fiction. The  short story worked well, but it didn't say enough and I knew I needed to go deeper. I tried it as a radio play, but that didn't quite do it, and so, 15 years after the original short story, with Cornelia still whispering in my ear, the novel was born.
It wasn't until after I'd written Cornelia Blackwood that I realised I've touched on maternal mental health in some form or other in all of my novels (though Cornelia is the only one where it's a main storyline ) For a longer and more in-depth discussion of this subject, check out my four-part blog piece, why I write about Maternal Mental Health in my novels.